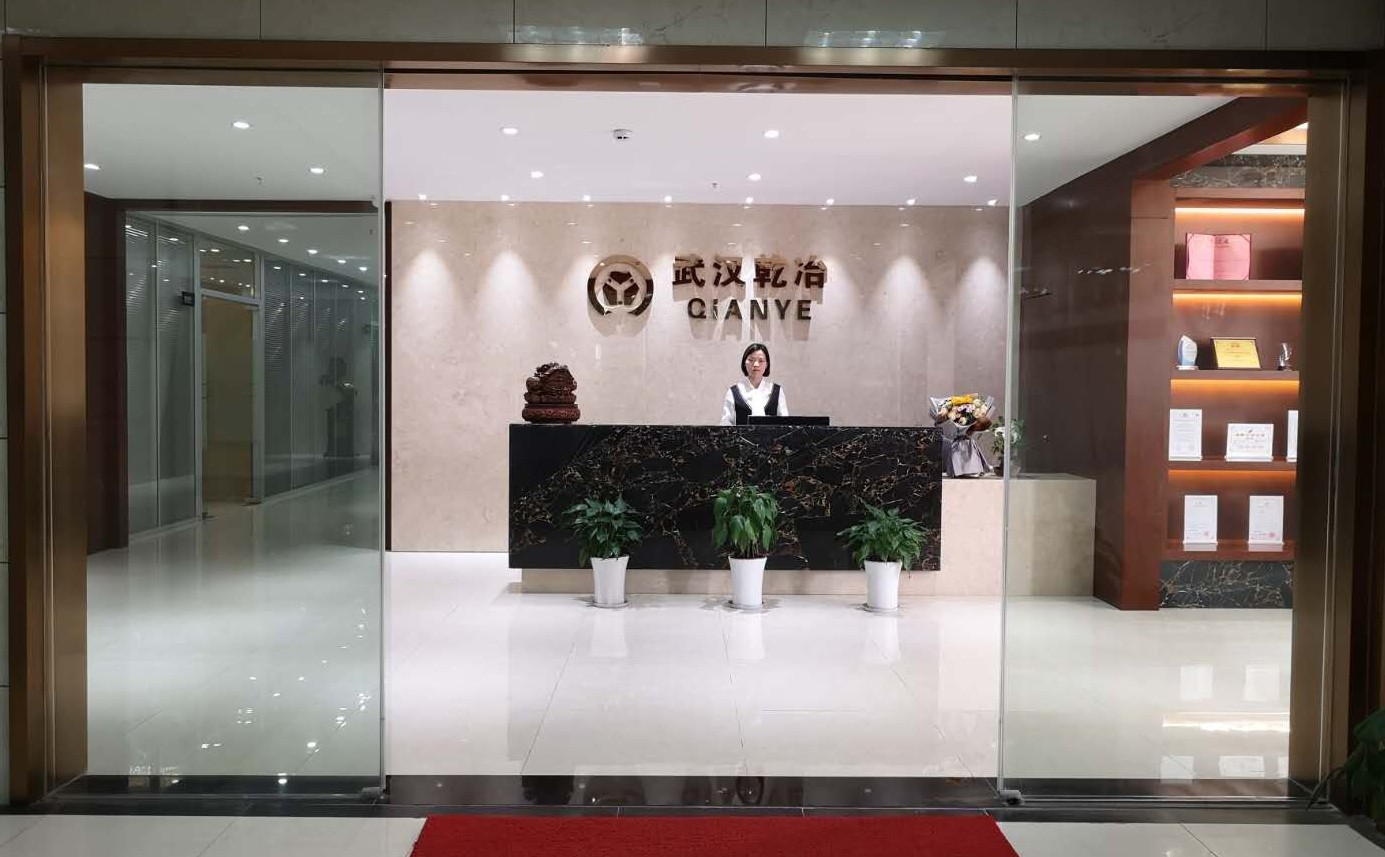 Wuhan Qianye Engineering & Technology Co.,Ltd (Wuhan Qianye for short, formerly Shanghai Qianye Heavy Industrial Machinery Co.,Ltd), located in Financial Harbor of Wuhan Optics Valley, is a high-tech company specializing in cold rolling equipments and processing lines of stainless steel, carbon steel and nonferrous metal, with integration of R&D, design, fabrication, installation and commissioning.

Wuhan Qianye masters the core technology of precision high-speed cold-rolling equipment and has long-term strategic cooperation with first-class professional companies, universities and research institutes at home and abroad, such as CNEG,CSIC, MCC-SFRE, Baosight software, University of Science & Technology Beijing, Yanshan University, Wuhan University of Science and Technology,Posco, Alstom. The company can provide users with the general contracting service of "planning-design-manufacturing-installation-commissioning-service"one-stop turnkey project, and can also tailor-make the metallurgical equipment according to the customer's products.
Business scope:
a).Reversing cold mill for stainless steel strips: 4Hi reversing cold mill, 6Hi reversing cold mill, 14Hi reversing cold mill, 20Hi reversing cold mill, 18Hi reversing cold mill;
b).Tandem mill for stainless steel strips: 6Hi 5-stand tandem mill, 6Hi 6-stand tandem mill, 18Hi 5-stand tandem mill, 18Hi 6-stand tandem mill.

c).HRAPL(hot pickling line with rolling mill):18Hi single stand mill, 18Hi dual stand mill, 18Hi 3-stand mill, 18Hi 4-stand mill;

d).Dual-use mill for both coils and strips: used for production of nickel alloy, titanium alloy, zirconium alloy, Molybdenum alloy ,etc. hard alloys
e).Processing lines for stainless steel strips: tension leveling line, recoiling line, multi-roll hard precision leveling line , skin pass mill, in-line skin pass mill, grinding line, continuous CAPL, continuous HAPL.

f).Silicon steel: manufacturing technological consultation, supply of production line (single stand reversing cold mill, multi roll tandem mill)
g).Technical revamping : technological revamping for the whole cold mill or unit equipment.
The company has established stable cooperation with customers and partners at home and abroad for many years and has achieved good performance and reputation. Customers